The Faxing Solution for your business
Business Faxing is our easy to use and affordable online fax service that offers our customers great flexibility. To use our faxing service, all you need is an Internet connection.
You can send faxes via the Dynamix web portal, your cell phone, directly from Microsoft Office, or you can use your own fax machine using our fax bridge adapter. You will never have to worry about paper jams, system errors or busy signals. It is as simple as point, click, send!
EASE OF USE
Faxing made easy
More and more companies are switching to efaxing with Dynamix to save costs. You no longer have to install and maintain fax servers. Dynamix supplies a web interface for every user and the capacity to send and receive faxes. Experience the easy of use of Dynamix Faxing using any device!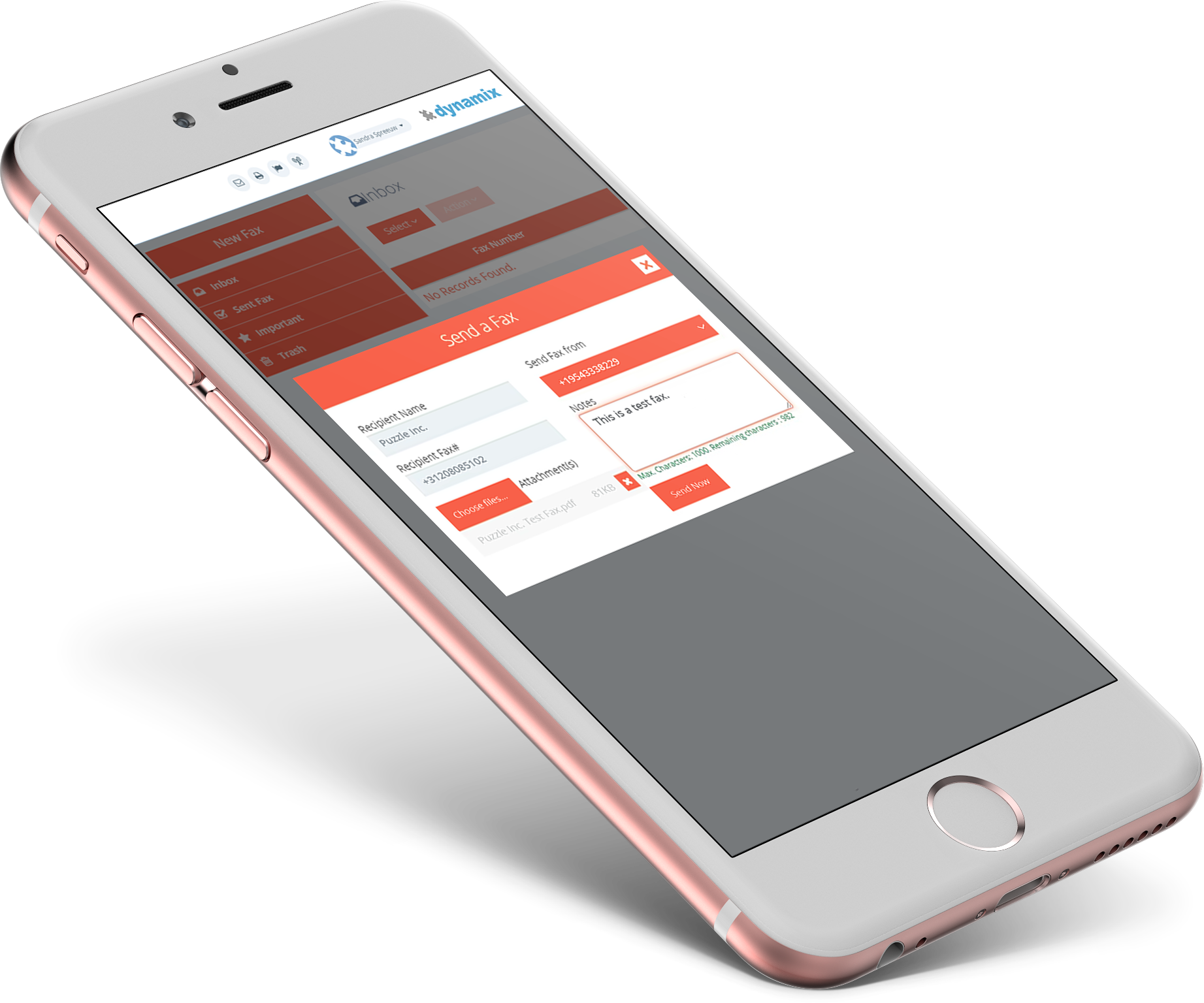 Connect to the Cloud and grow your business
DYNAMIX IS YOUR

 COMMUNICATION SOLUTION